16 JUNE 1965 — CATHEDRAL OF THE PINES
RINDGE, NEW HAMPSHIRE
THIS IS HIDDEN TEXT
On June 16, 1965, a pilgrimage to the Cathedral of the Pines in New Hampshire was made by the National Officers, many State Regents, National Chairmen, and guest. The Cathedral of the Pines, an inspirational landmark and a national memorial to patriotic sacrifice, located near Rindge, New Hampshire. Formed by tall pines, the outdoor cathedral is a place where all people may worship in their own way and in accordance with their own beliefs, without regard to religious denomination.
The NSDAC placed the Insignia of the Society on the altar and dedicated the DAC Insignia in memory of all the deceased members of our society and to Our Colonial Ancestors. The marker at Cathedral of the Pines would be among those placed by the National Society whose maintenance cost are covered by the NSDAC Marker Preservation Fund.
The small metal plaque bearing the seal of the National Society was embedded in the fieldstone pulpit near the Altar of the Nation at Cathedral of the Pines. It is one of a number of symbols of patriotic, civic, service, and fraternal organizations adorning the pulpit from which clergy of all faiths bring messages to large congregations. NSDAC is one of more than sixty organizations whose symbolic design for part of the pulpit.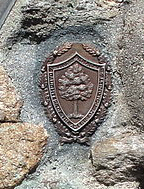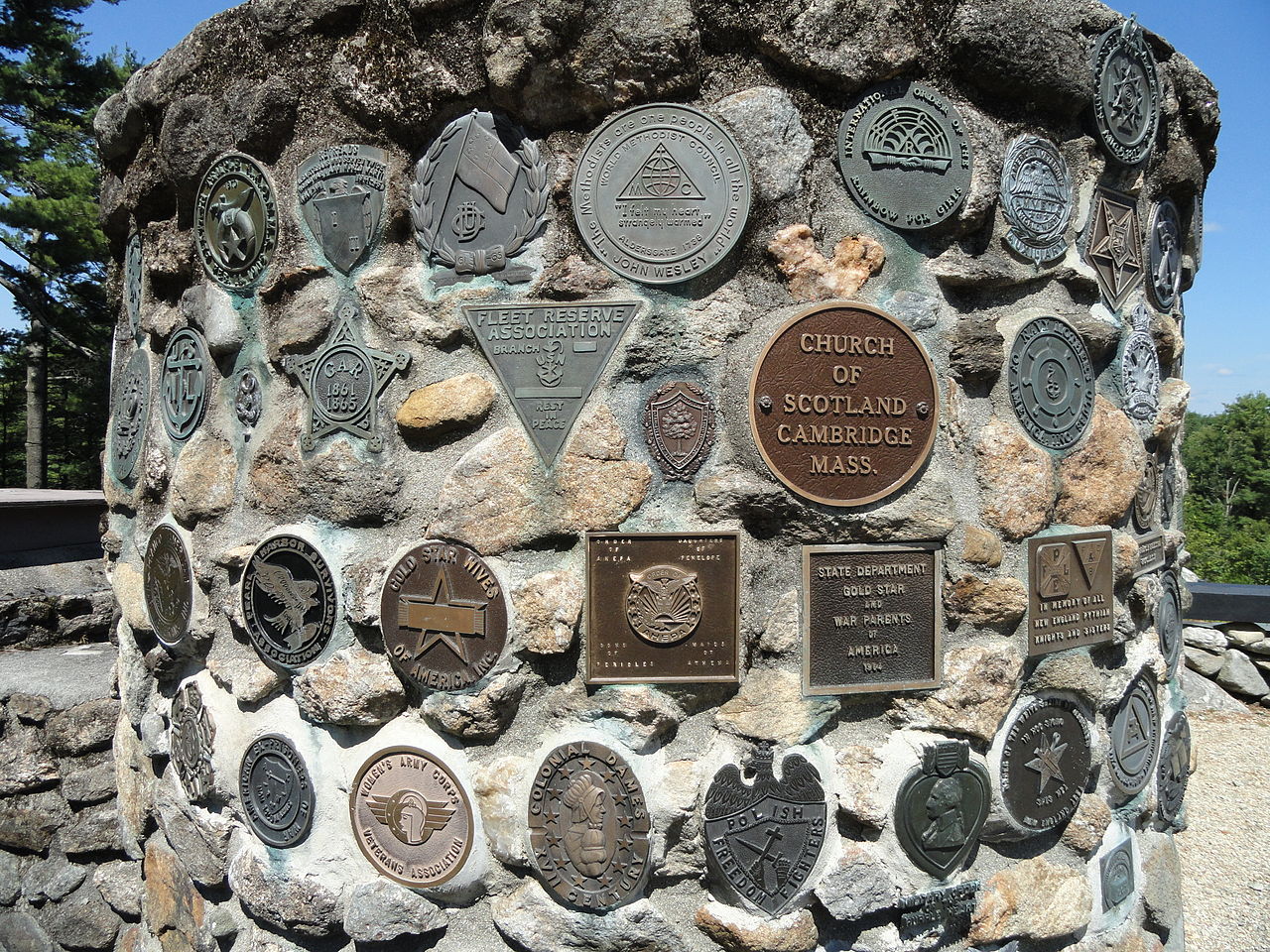 THIS IS HIDDEN TEXT
On the traditional Memorial Day, May 30, representatives of patriotic and veterans' organizations, auxiliaries, and other national groups are invited to attend an afternoon memorial observance held at the Altar of the National. An organ and organist are available, and musical offerings contribute to the beauty of the program.
The national President or her representative is invited to attend the observance each year and to make brief remarks on behalf of the members of the national Society. Each organization is represented by a flower placed on the alter.